Our Team
Clinical
Physiotherapist
Meg Mooring PT, MCSP, MCPA, Cert.MDT (owner)
Meg who is the Physiotherapist and is the clinic owner comes from Scotland; trained in England; came to Canada in 1989 and to Nova Scotia in 1992. She has wide general experience and currently does extensive work with spinal conditions using her McKenzie training and being certified in MDT (Manual Diagnosis and Therapy). Attending North American and International McKenzie Spinal Conferences is top priority. Keeping up to date is essential says Meg.
Meg enjoys good times with family and friends; the outdoor life; traveling; all types of music especially round the campfire; horse riding; kayaking; most boating and hiking. She loves horses; dogs and her donkey.
Kinesiologist
Lynsey Zielewicz
Lynsey studied Kinesiology at Brock University in Ontario. She has been with Winnock Physiotherapy for the past 3 years. She thoroughly enjoys engaging with diverse patient populations, advocating for her patients, helping them to achieve their personal goals and succeed in overall health and movement while striving to learn and grow in her skills.
Outside of the clinic she enjoys spending time with loved ones, hiking, being outdoors and exploring new places!
Occupational Therapist
Courtney Gardner, Occupational Therapist
Courtney is a registered Occupational Therapist, licensed to practice in the province of Nova Scotia. She completed her Bachelor of Science in Psychology at Carleton University in Ottawa, and earned her Masters of Science in Occupational Therapy from Dalhousie University in Halifax, NS. She offers compassionate and evidence-based supports to help you engage, adapt and thrive by doing what matters to you.
Approved by Workers Compensation Board.
---
Administrative
Office Staff
Julie MacMillan, Office Manager

Julie MacMillan is a skilled office manager. Since earning a Bachelor of Business Administration Degree from Mount Saint Vincent University, she has spent 40 years in administration. Ms. Macmillan has greeted clients in a professional and personable manner at Winnock Physiotherapy since 2013 . Clients can trust and be confident in efficient insurance processing or any other form of a payment system. Confidentiality is a key mark of Julie's standards.
When not behind the desk, she divides her time with family, friends and nature.
Administrative Assistant/Receptionist
Winnock will be welcoming our new Administrative Assistant / Receptionist soon.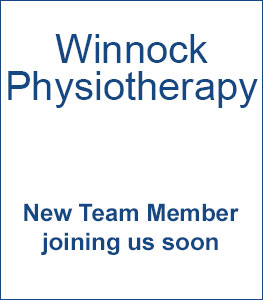 Georgie Hebb, Media Coordinator
Having over 20 years of experience with her own business in the field of website management has given Georgie experience in many facets of the managing of an online presence. From creating community websites back in the day when things were first getting started, to managing a lead-driven CMS (Content Management System) for a busy Toronto Realtor, Georgie is comfortable maintaining websites using the different platforms others have used to create them. When she first moved to Nova Scotia, Georgie worked part time at the front desk for Winnock, so she understands what is needed for ongoing upkeep of the website.
Outside of work, Georgie enjoys her garden, her pets, music, and the natural world, and is very interested in environmental concerns and animal welfare.
---
Massage Therapist
Please see our "Positions Available" page
Students
Winnock Physiotherapy offers clinical placement to professional students including from the OTA/PTA two-year assistant course at NSCC in Springhill. Meg enjoys having students joining our team and feels strongly about the importance they play in our future.